Episodes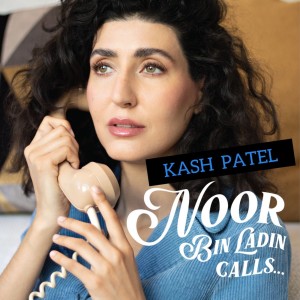 Friday Oct 15, 2021
Friday Oct 15, 2021
Kash Patel, one of the bravest Deep State fighters, needs no introduction. 
As detailed in Lee Smith's book The Plot Against the President, and the movie adaptation by Amanda Milius - both brilliant - Kash played a fundamental role in exposing the 'Russia Collusion' conspiracy. Basically, without his relentless pursuit for the truth, [they] might have gotten away with it.
We talked about all the above, but also Kash' continued battle for justice, most notably via 'Fight with Kash', an organization he set up to raise funds for lawsuits of fellow wrongly defamed Americans like himself.
As you will hear on our call, Kash has no social media (beware of fake accounts out there!), but you can find all his media appearances here.
Comments
(1)
To leave or reply to comments, please download free Podbean or
No Trump2020 = NO VOTE NO MONEY FOR ANYONE ELSE! STOP BEING TONE DEAF. You either "caught them all, or you didn't so you're useless & as bad as the Lunatic Uniparty & luciferian globalists!